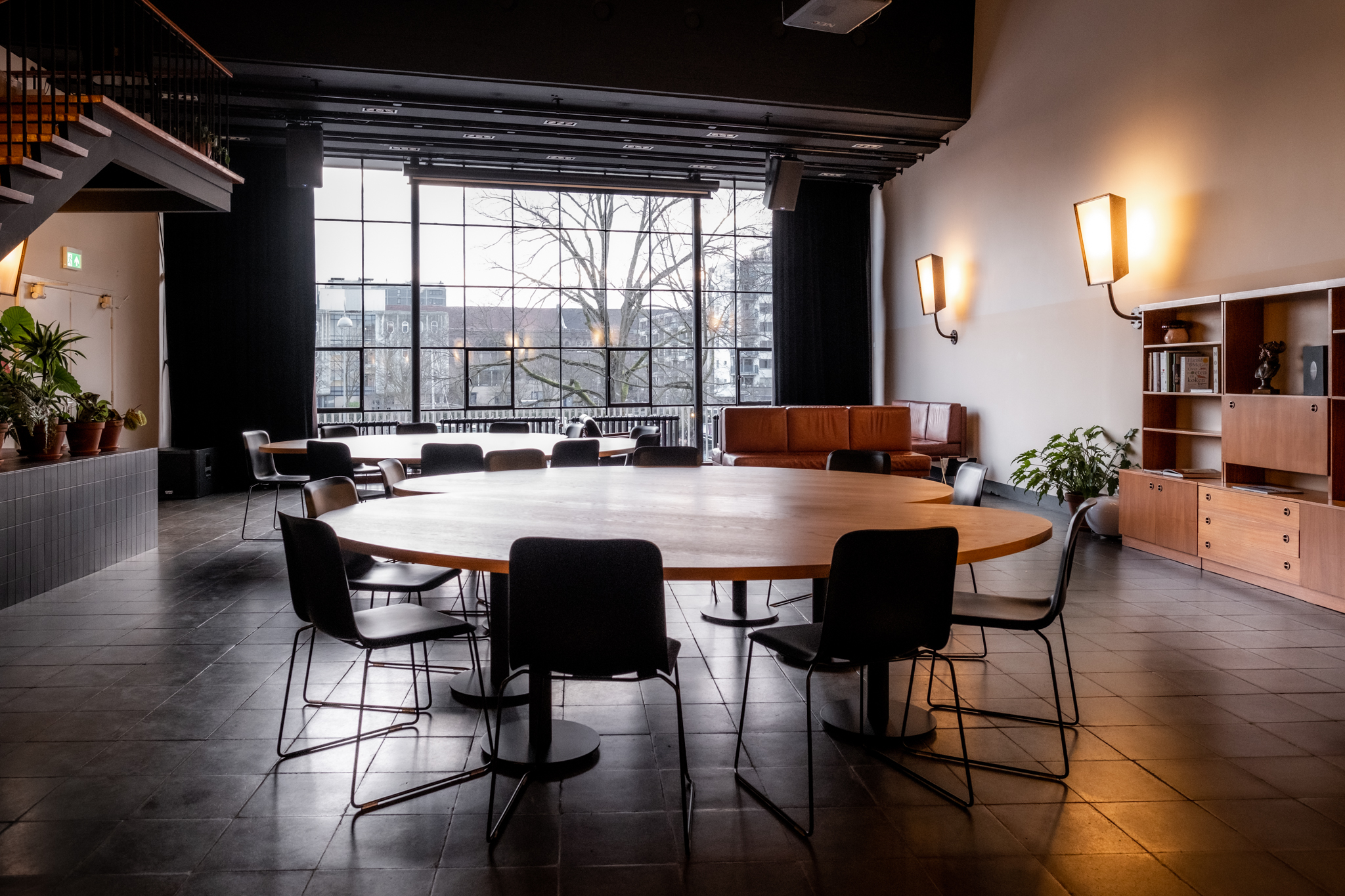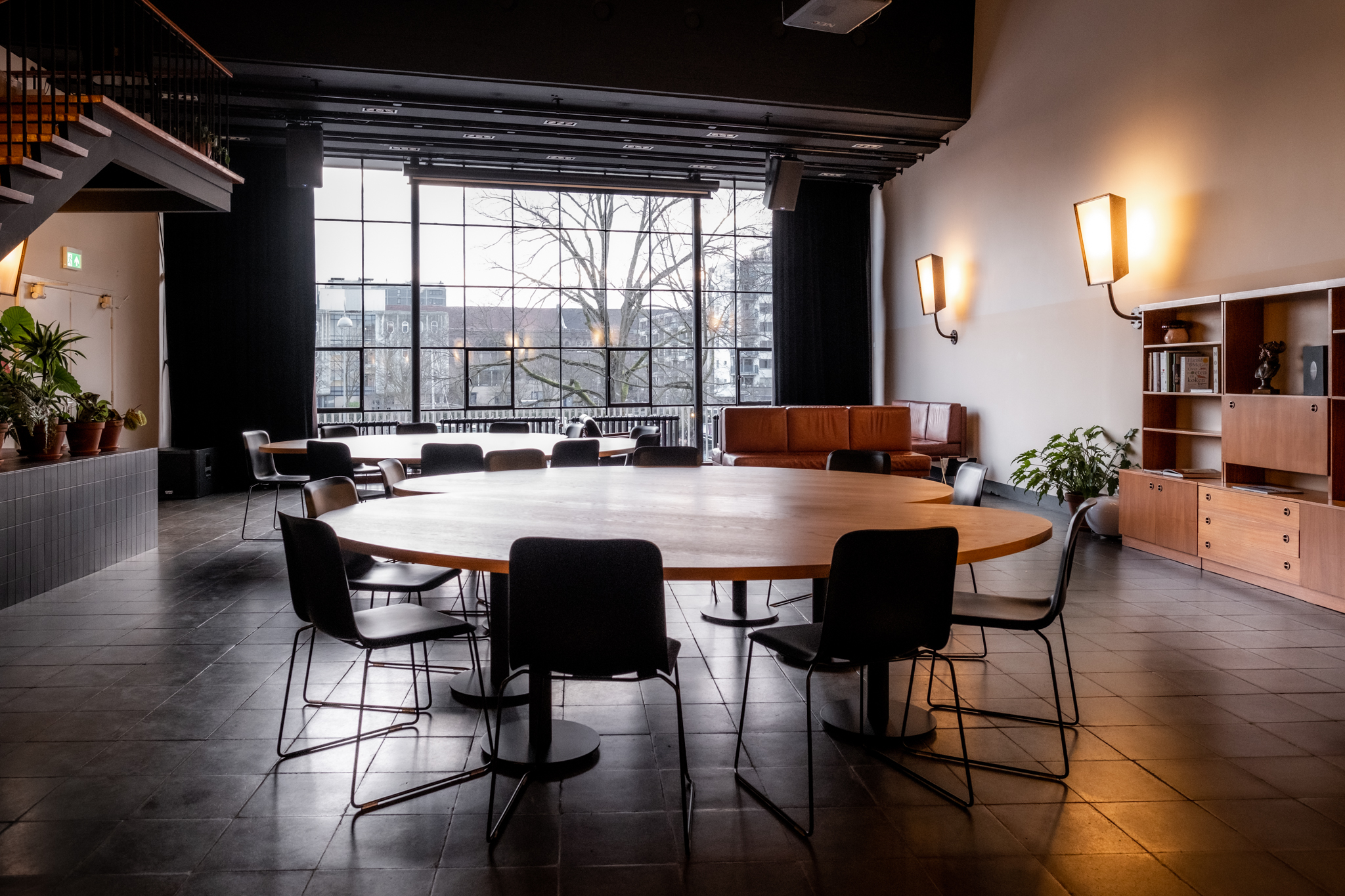 The Foyer
The former foyer of the theatre is located above the restaurant on the first floor. This beautiful space of 175m2 is the ideal location for your next event. For example; meetings, presentations and brainstorming sessions, but it is also perfect for intimate parties, weddings, exhibitions, tastings and other gatherings such as private dining dinners. Events are organised in partnership with the culinary team of our restaurant. We host private dining dinners here for 20 up to 40 persons but are flexible regarding this. 
For more information download the brochure here.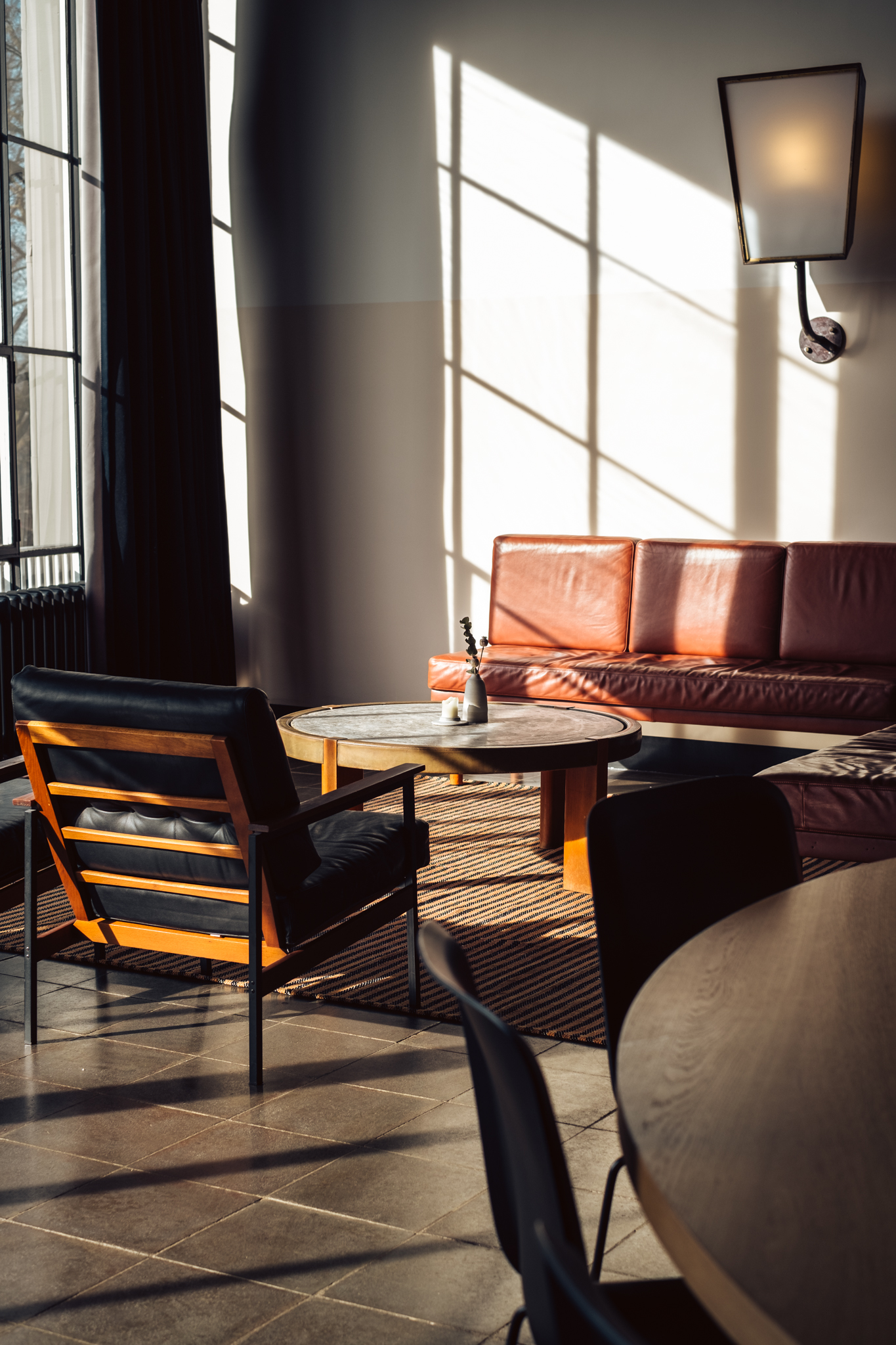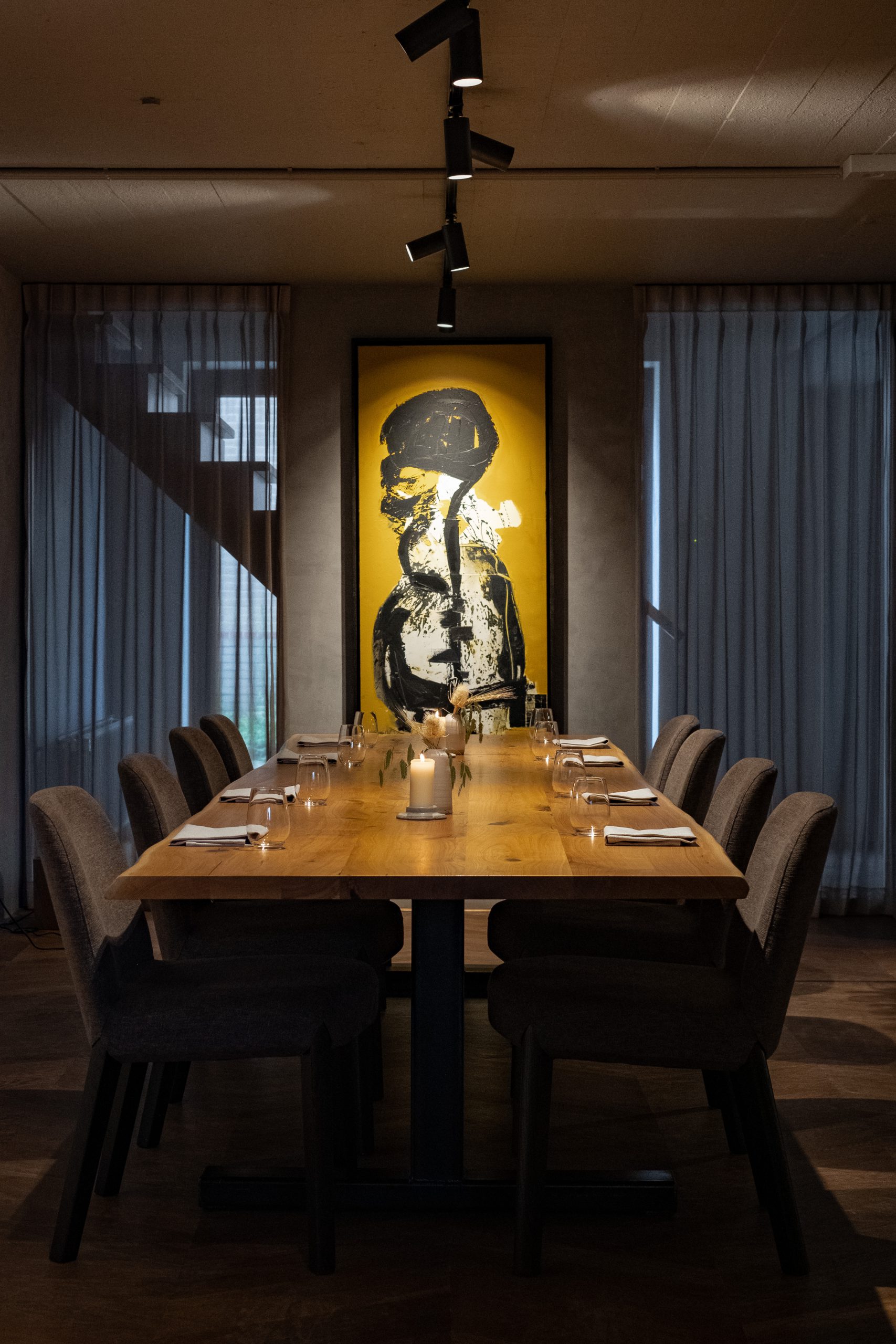 Private dining
Are you looking for a private dining experience with a group of people up to 20 persons in an intimate atmosphere? Click here for more information on our private dining in the restaurant area.
Facilities
Location: Amsterdam centre with good accessibility from the A10, public transport and Amsterdam Central and Amsterdam Muiderpoort station.
Parking: Ample parking space usually available at the front and rear of the building.
Equipment: Provision of professional sound, light and image equipment. The beamer screen is 490 cm x 490 cm.
Catering: We are happy to make a tailor-made offer for you.